Brunette Bride Meeple Cufflink (Single Cufflink)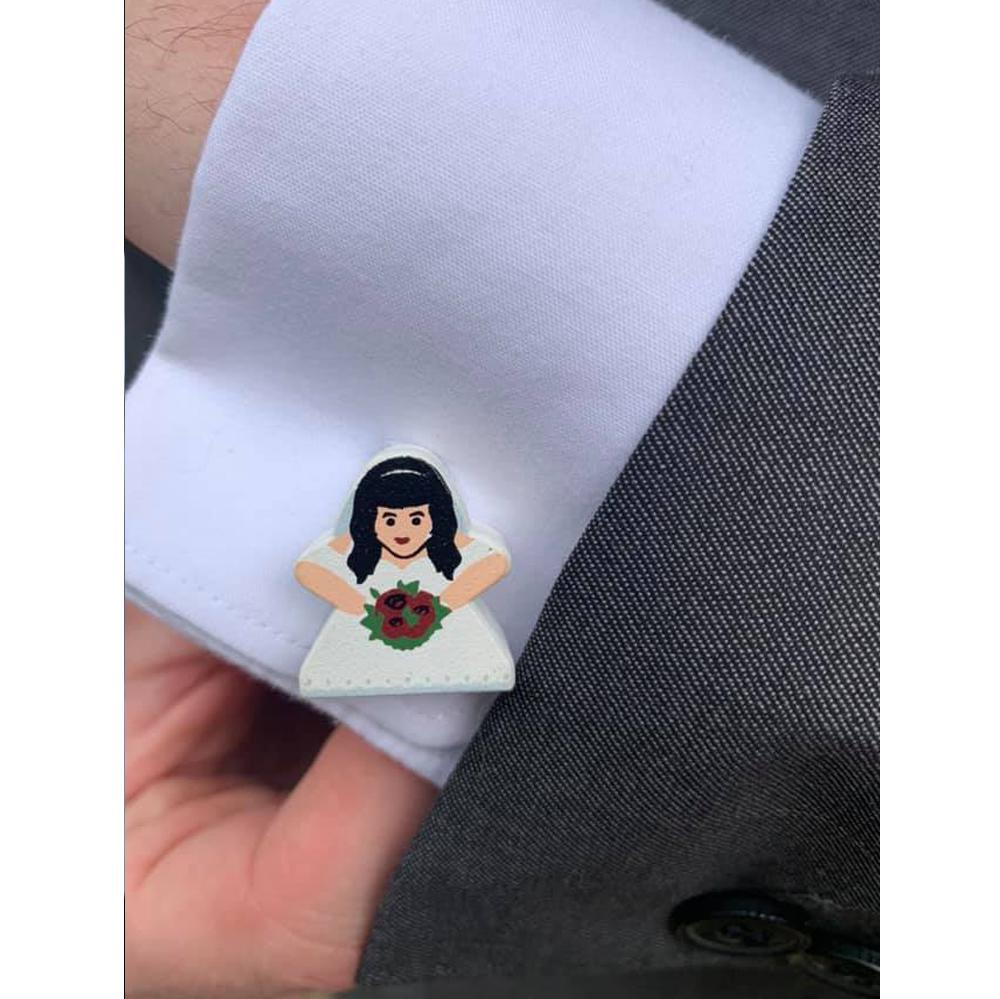 Brunette Bride Meeple Cufflink (Single Cufflink)
Description
Specification
Delivery
Add an extra special touch to your wedding day with our brand-new Bride and Groom cufflinks.
This stunning Brunette Bride meeple cufflink is part of our beautiful new Wedding Collection. These wedding cufflinks are sold on a mix & match basis, allowing you to choose the two meeple characters that perfectly represent you and your partner, so please remember to choose your second cufflink before heading to the checkout.
Finding the perfect wedding gift has never been so easy. These uniquely charming meeple cufflinks make a truly breath-taking wedding gift for any couple, let alone a board gaming couple! These cufflinks will be cherished not just on the wedding day itself, but throughout the marriage.
All cufflinks come in a small black organza bag, so whether you're buying them for your own special day or giving them as a gift they'll be perfectly presented.
Every season is wedding season for us, so please be sure to order with plenty of time to spare as stock does sell out incredibly quickly.
Please choose your second cufflink now.
Product specification coming soon
Delivery information coming soon